The gaelic word mòd means 'assembly' and is synonymous with the annual festival of traditional Scottish culture, music, language and art. EduMod is the educational equivalent. Set in the heart of the Edinburgh Festival, it sought to bring together everyone with an interest in learning.
After working on education events for many years we wanted to host a different event, bringing a series of thought-provoking talks on education, from renowned speakers, to the Fringe for the first time.
Education affects everyone. It should be debated and celebrated. With EduMod we achieved exactly that.
EduMod
at Edinburgh Fringe Festival
Edu = Education, Mòd = Festival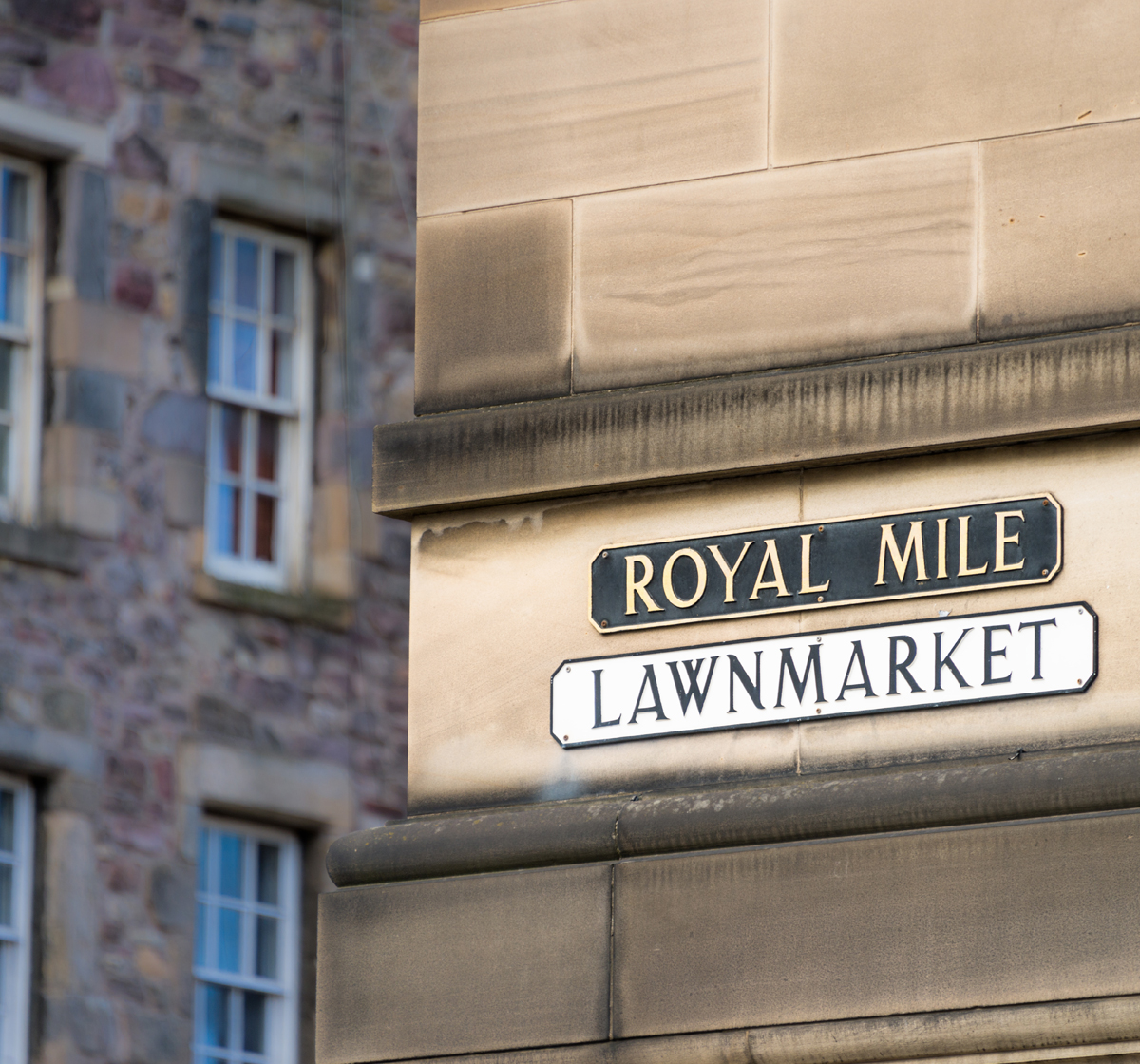 Scotland has long had an outstanding reputation for education and Edinburgh was at the heart of the European Enlightenment of the 18th century. Open discussion, free-thinking and radical new ideas were commonplace on the streets of the Old Town.
EduMod was the first time that The Fringe had included a series of educational talks. We asked festival goers to open their minds, bring their thinking caps and be prepared to laugh, cry and change their outlook on life.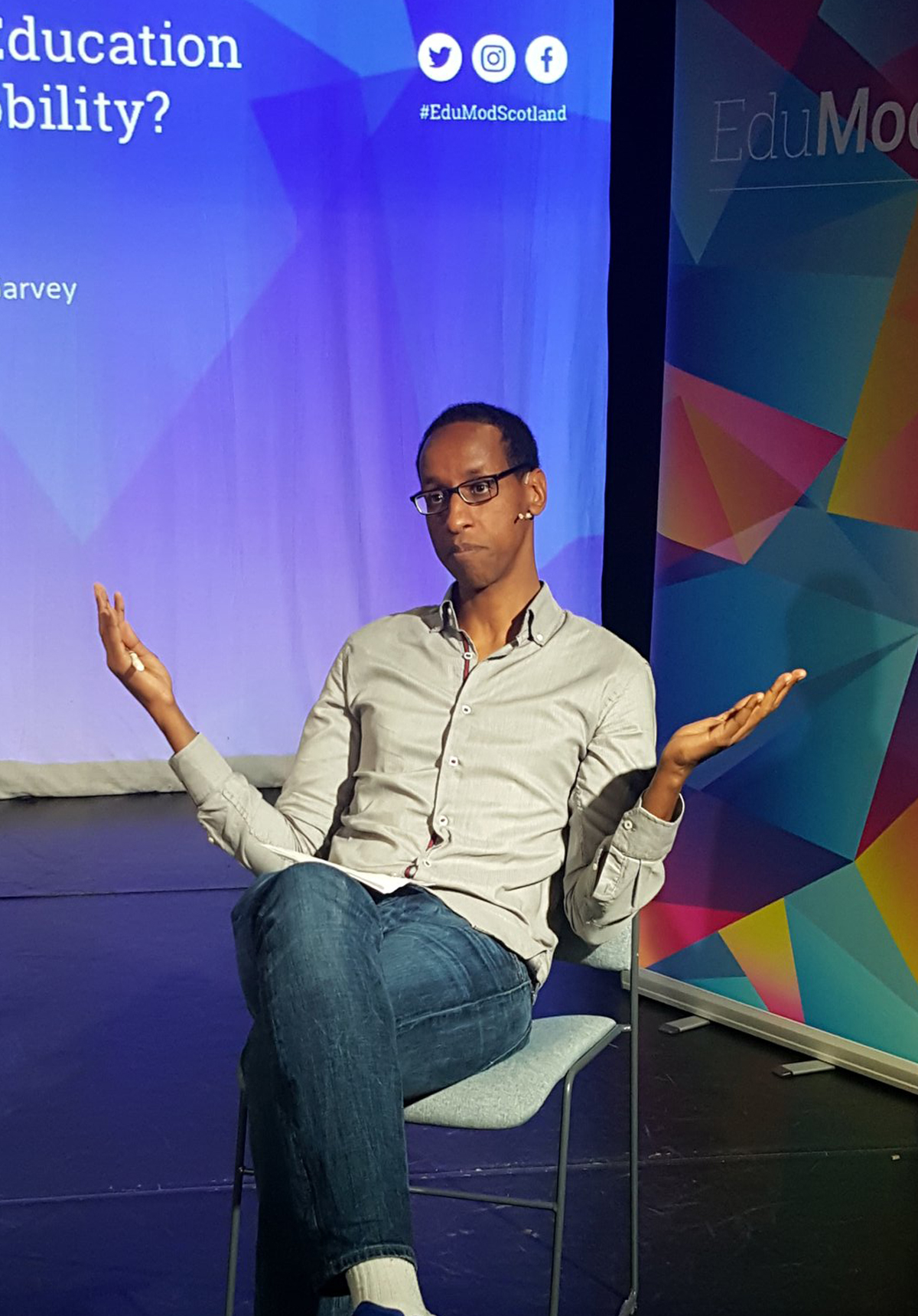 Working collaboratively with Robin MacPherson to develop content themes, our programme included a 12 thought-provoking discussions on education held from 5 August to 21 August in PQA Venues, Riddle's Court on the Royal Mile.
Our topic and speaker programme included:
Curriculum for Excellence 2.0
Speakers // Rowena Arshad // Walter Humes // Neil McLennan
Scottish Youth Parliament: Are Student Voices Being Heard?
Speakers // Nicola Bell // Jamie Dunlop
Promoting Diversity in Education
Speakers // Chair: Sadia Hussain-Savuk // Lena Carter // Pran Patel
What Role Does Education Play in Social Mobility?
Speakers // Chari: Vonnie Sandlan // Hashi Mohammed // Darren McGarvey
Will Artificial Intelligence Liberate or Infantilise Humanity?
Speaker // Sir Anthony Seldon
Generation Z's Mental Health Crisis
Speakers // Lena Carter // Graham Goulden // Kate Jones // Sir Anthony Seldon
Scotland's Debt: The Impact of the Slave Trade on the Nation's Wealth
Speakers // Graham Campbell // Sir Geoff Palmer // Lisa Williams
Edinburgh's Slavery Legacy
Speakers // Graham Campbell // Sir Geoff Palmer // Lisa Williams
Teaching the Unspeakable: Talking About Genocide
Speakers // Robert McNeil // Representatives from the Holocaust Education Trust
How to Raise a Teenager In 2019
Speakers // Graham Goulden // Maria O'Neill
Ideal Schools Exhibition
Speakers // Representatives of the RSA
Positive Education
Speakers // Representatives of the RSA
These themes have universal significance and the talks were attended not only by those who work in formal educational settings, but those who had an interest in the future of learning.
Riddle's Court on the Royal Mile provided the perfect venue for the twelve sessions creating a safe space for open discussion, for sensitive issues to be tackled, for orthodoxy to be challenged and where philosophy, policy, and practice could be debated.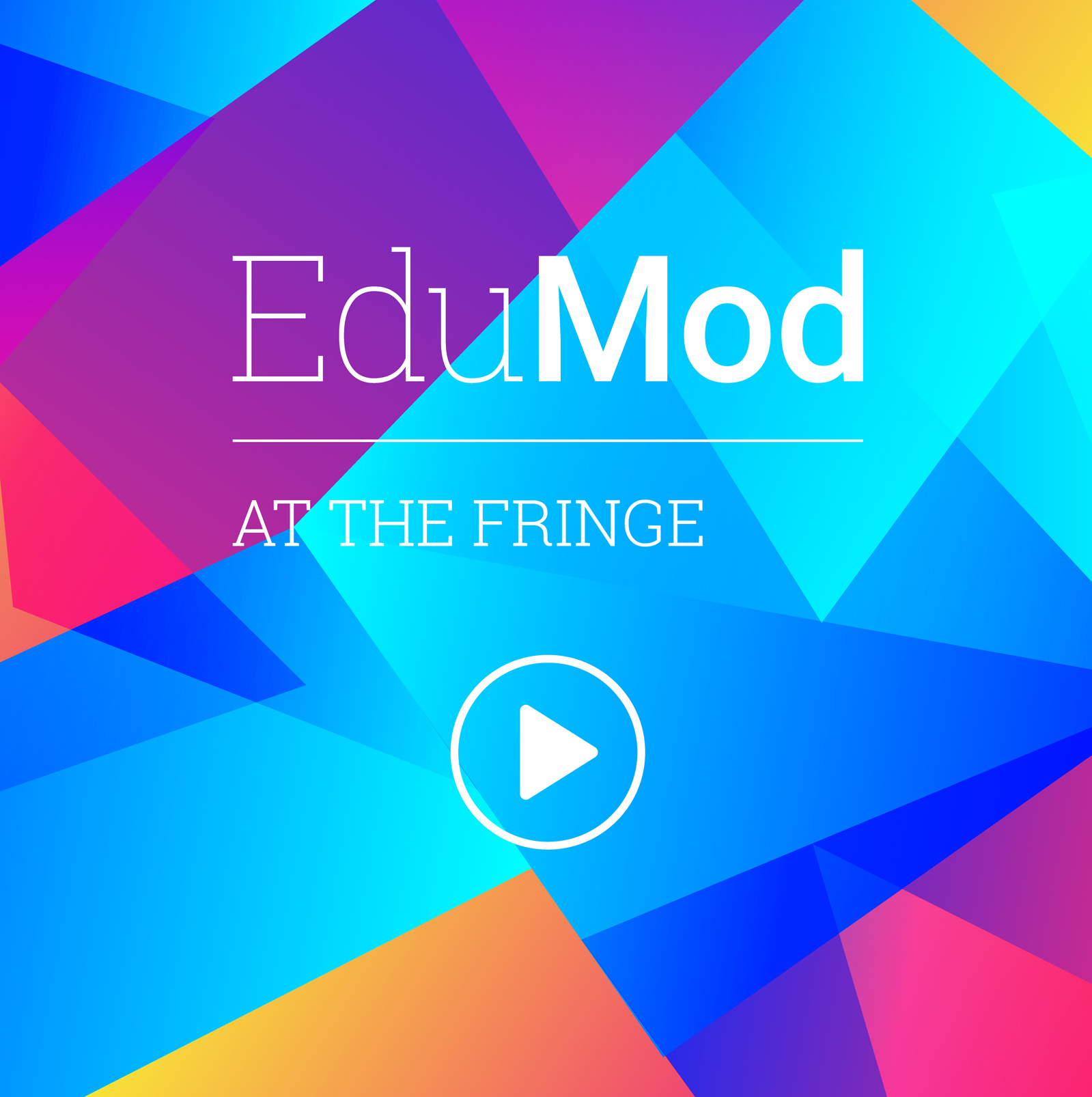 Jo Tomalin from Fringe Review talks with Louise Hunter and Robin Macpherson about EduMod